Interior Commercial Demolition Halifax
Efficient, Safe, and Reliable Demolition Solutions by Cross Brothers
About Our Interior Commercial Demolition 
Cross Brothers has earned its reputation as one of the leading commercial demolition contractors in Halifax, combining extensive experience and specialized expertise to deliver unparalleled service. Our commitment to excellence and focus on customer satisfaction makes us the preferred choice for office demolition services in Halifax NS and surrounding areas.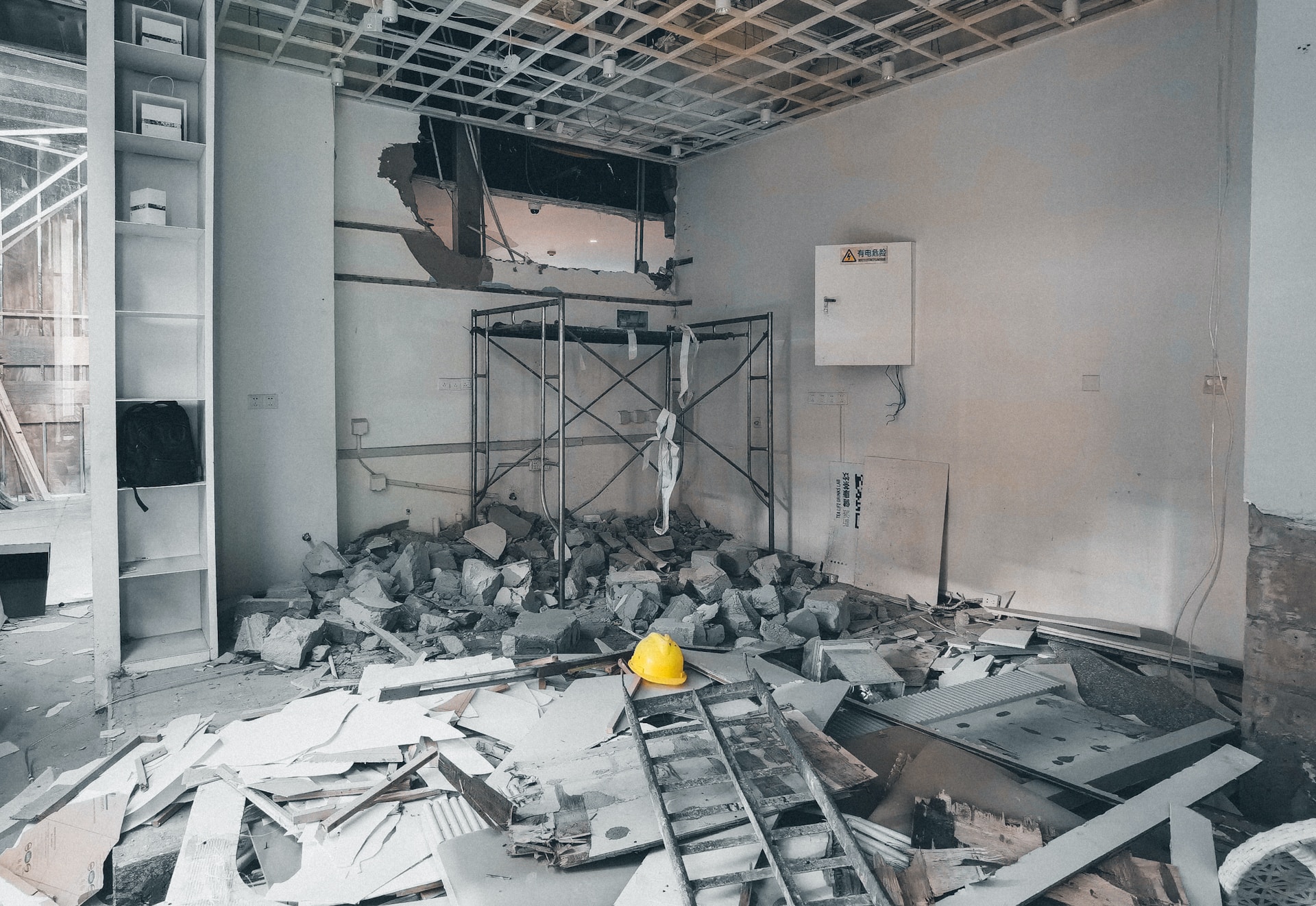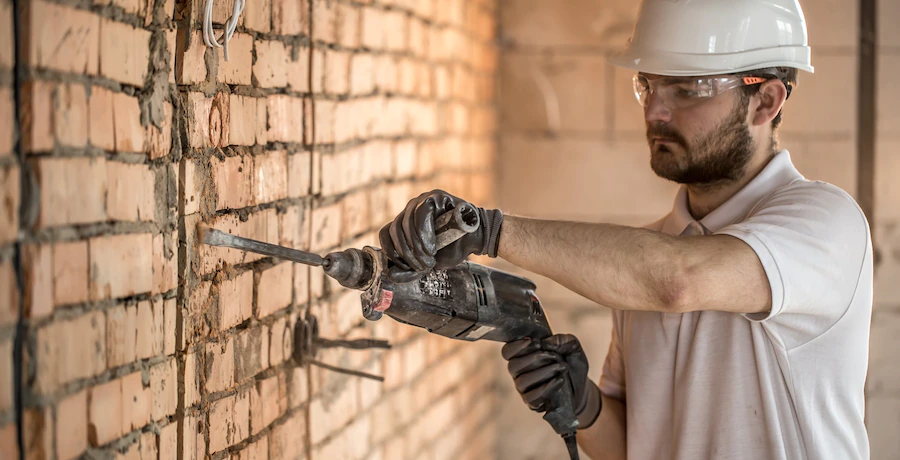 Our Commercial Demolition Services Include

We service a wide range of residential and commercial clients throughout HRM and throughout Nova Scotia. 
Office Interior Demolition
Warehouse Interior Demolition Interior Commercial Demolition Process

We commence our service with a comprehensive consultation, immersing ourselves in the client's vision and needs. This initial interaction is crucial for understanding the unique requirements and expectations of each project.


After gaining insights from the consultation, meticulous planning is undertaken. We align each phase of the project meticulously, ensuring a smooth and cohesive execution. Detailed planning enables us to foresee and mitigate any potential challenges, optimizing the workflow.


Our execution phase is marked by a commitment to safety and efficiency. Every precaution is taken to minimize disruption and risks. We uphold high standards of professionalism and diligence throughout this phase, guaranteeing the successful realization of our client's vision.


Post-demolition, we prioritize cleanup and site preparation. Every trace of debris is removed meticulously, preparing the site for its next phase of transformation. Our commitment to cleanliness and organization makes us a trusted name in commercial demolition space in Halifax.
# your trusted demolition company
Why Choose Our Interior Demolition Contractors in Halifax?

Expertise
With years of experience in the field, we bring unparalleled expertise to every project, ensuring all aspects of the demolition are handled with utmost precision.

Customer-Centric Approach
Our clients are at the heart of everything we do. We strive to exceed expectations, delivering tailor-made solutions for every interior demolition for businesses in Halifax.

Transparent Pricing
No hidden costs, no surprises. Our transparent pricing model guarantees peace of mind, making us one of the leading commercial demolition contractors in Halifax.

Licensed & Insured
Our qualifications speak for themselves. Fully licensed and insured, we adhere to the highest industry standards, ensuring every project is executed safely and efficiently.
Recent Commercial Projects
Our portfolio showcases our diverse capabilities, from small-scale office demolitions to large commercial interior demolitions. Each project highlights our commitment to quality, safety, and client satisfaction. Check out our image gallery, featuring high-quality images of our past projects, including some in Halifax and the surrounding areas.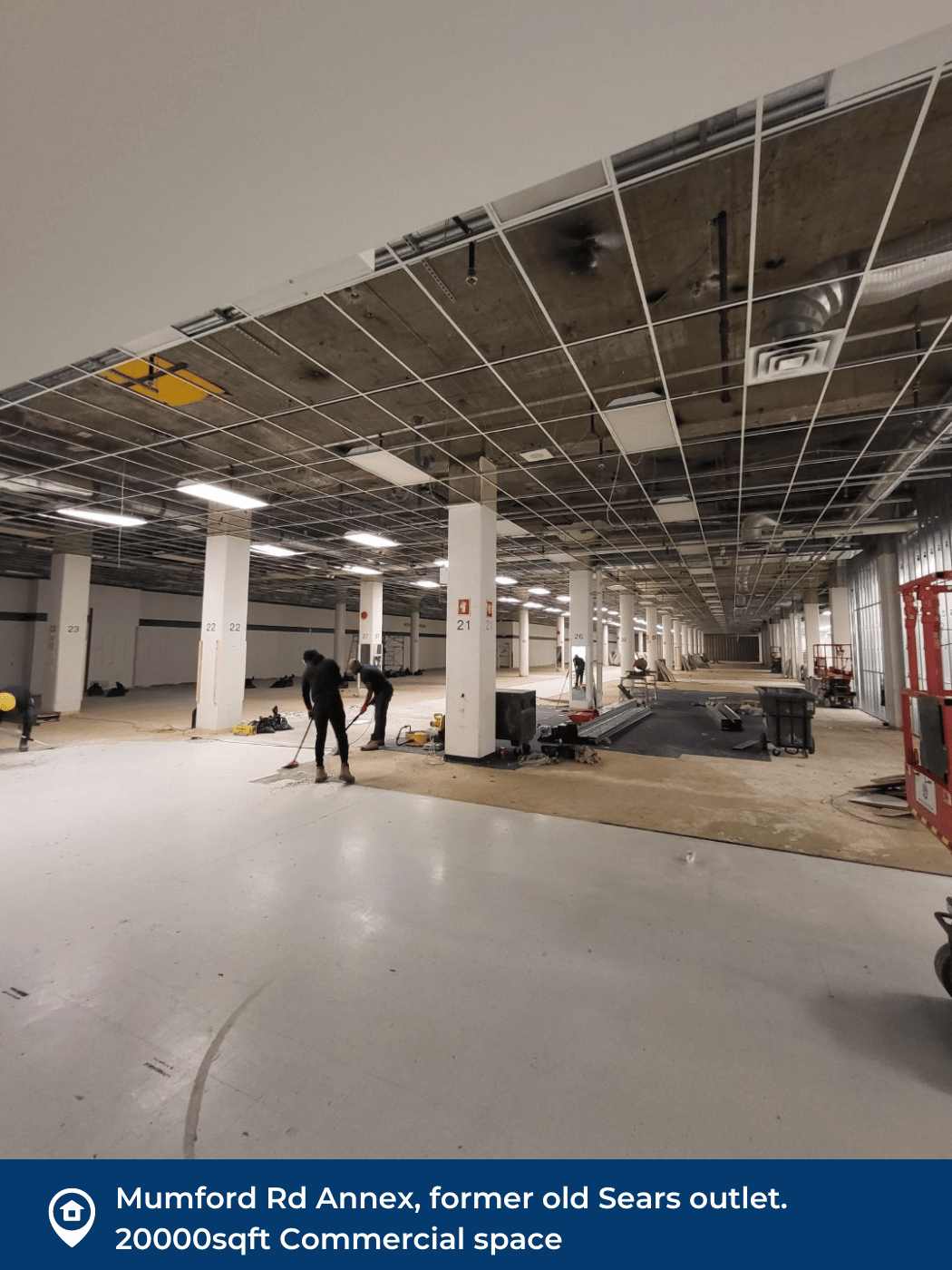 Mumford Rd Annex, former old Sears outlet. 20000sqft Commercial space
The Summit Place on Lower St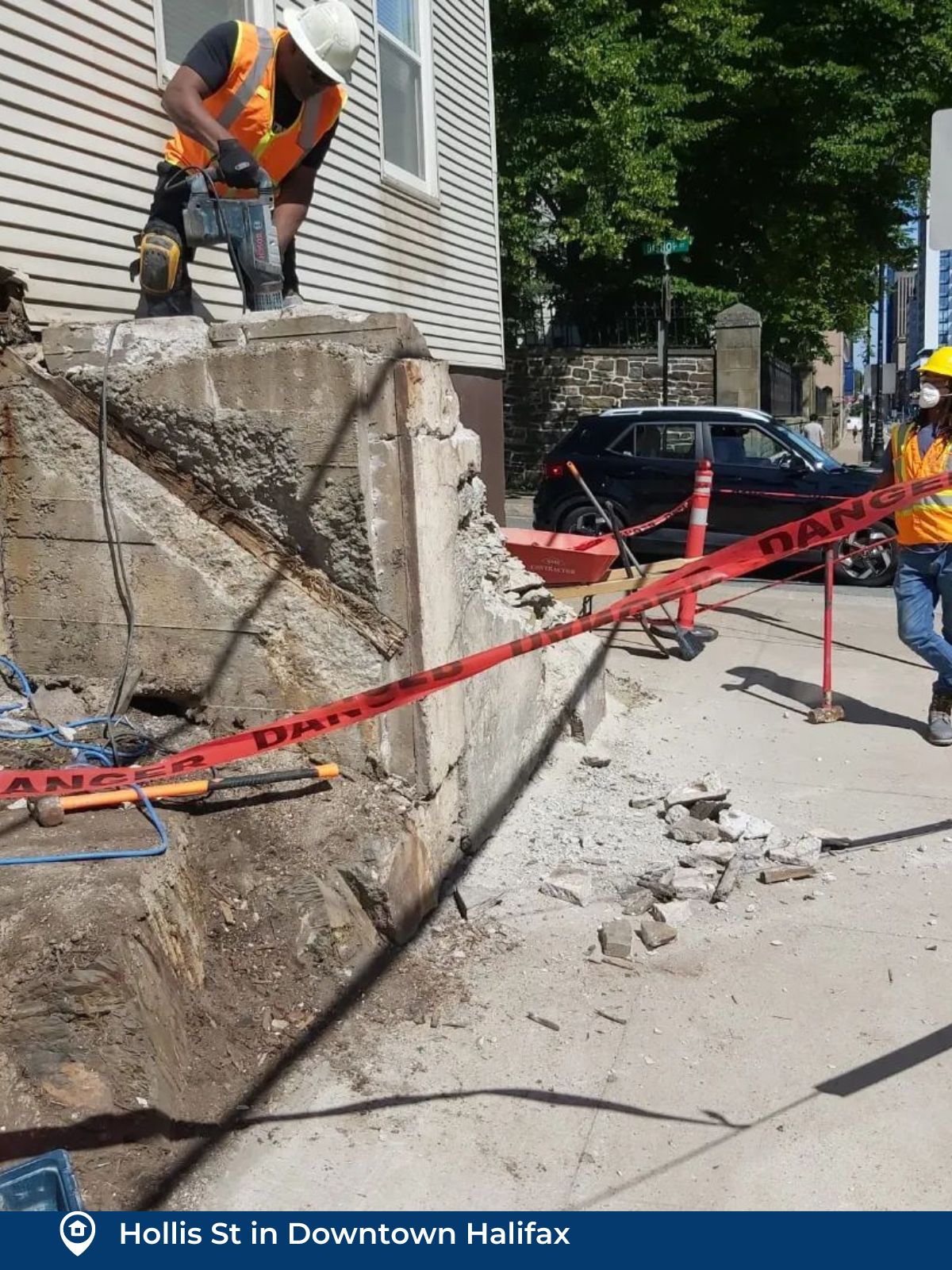 Hollis St in Downtown Halifax
Ready to transform your space with the top-notch interior commercial demolition services that Cross Brothers in Halifax has to offer?
Reach out for more information or to schedule a consultation today.
Hear directly from our clients about our commercial demolition experiences in Halifax.
Bob Shea
Concretion Concrete and Design
I've worked with Cross Brothers on a number of different projects. Each one was completed exactly as expected. This is a great organization to work with if you need the job completed exactly as discussed. Very friendly and professional staff make working together a great pleasure. I will continue to work with Cross Brothers indefinitely.
Rodney Resch
Project Manager, The Elevation
With the few times I have worked with you, the experience has been top notch. Your workers are professional, work safe, courteous, and hard working. I appreciate the fact that you always send me the same workers as they are familiar with the tasks I ask of them and each time they get better and faster. I also do appreciate when I call, you always answer the call or return my call right away, show up when you say you will, and even show up on very short notice, which has proven to be a huge advantage.

Eric
Brad Goodsell Design/Building
Thanks again for the great work you guys did! Your crew was clean, did a thorough job and had a great attitude, and we look forward to working with you again soon!
Have questions about our interior commercial demolition services? Our FAQ section provides detailed answers to common queries related to our offerings, processes, and more.
What type of interior commercial demolition projects does Cross Brothers handle in Halifax?
Cross Brothers is adept at managing a diverse range of interior commercial demolition projects in Halifax, focusing on office interiors, retail stores, and warehouses.
How does Cross Brothers maintain safety during commercial demolition services in Halifax?
At Cross Brothers, we prioritize safety in every project. We strictly adhere to safety regulations and guidelines, using state-of-the-art equipment and ensuring our team is trained on the latest safety protocols and industry practices. We strive to guarantee the safety of everyone involved and the stability of surrounding structures.
What is interior commercial demolition?
Interior commercial demolition is the removal of specific interior components of a building, such as walls and floors, while preserving the structure's exterior. It's typically done to remodel or reconfigure a commercial space. Cross Brothers prioritizes safety, precision, and adherence to standards in executing such projects in Halifax.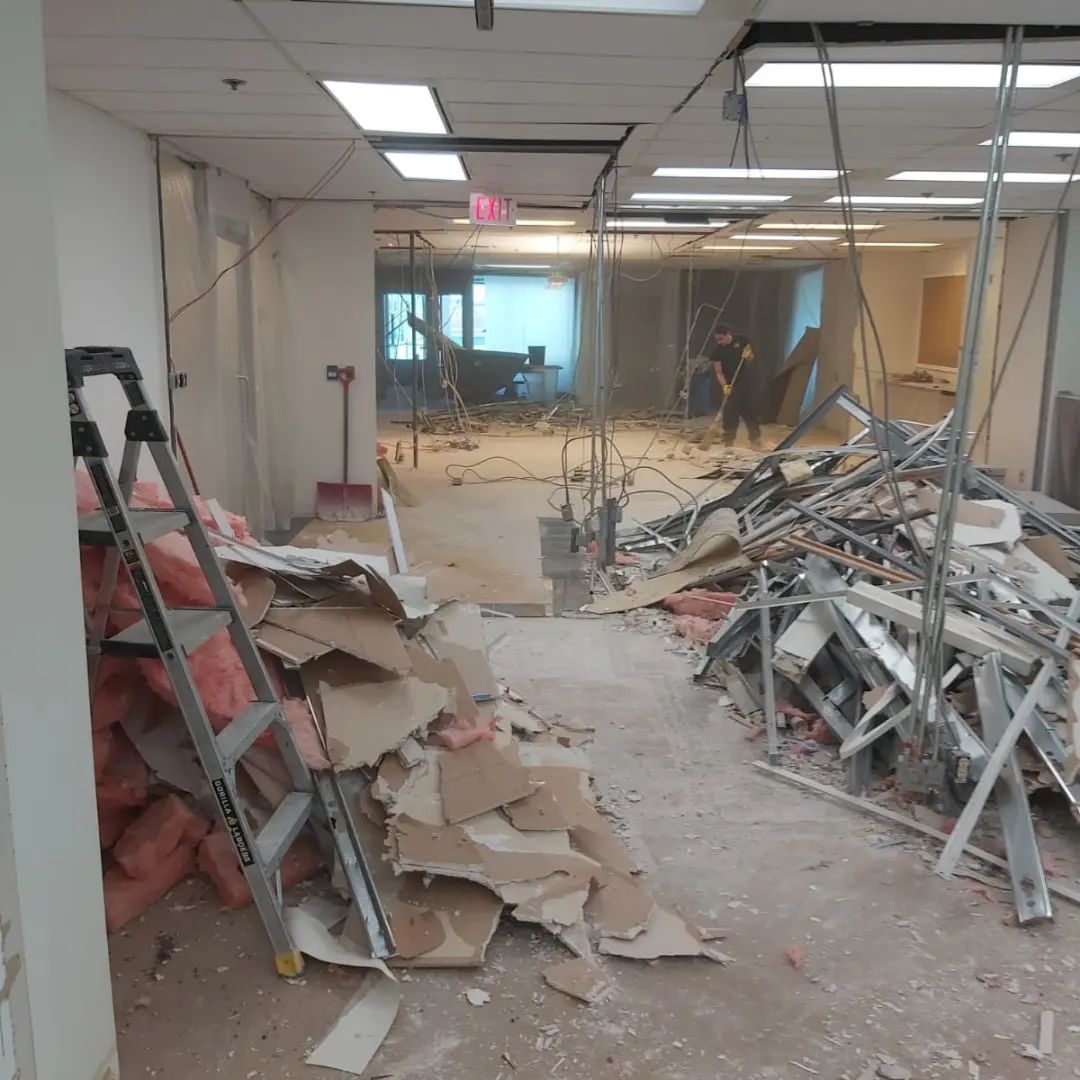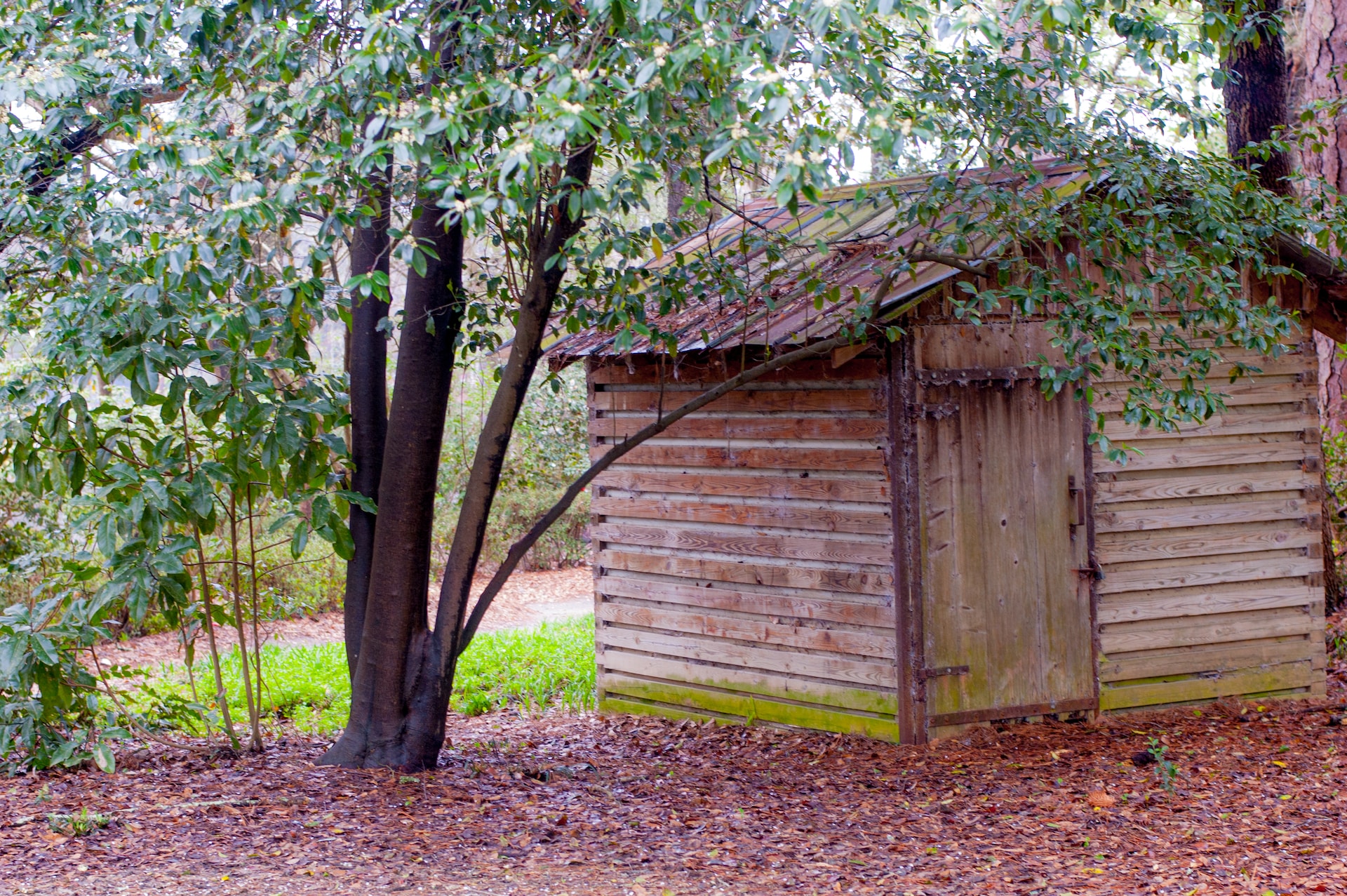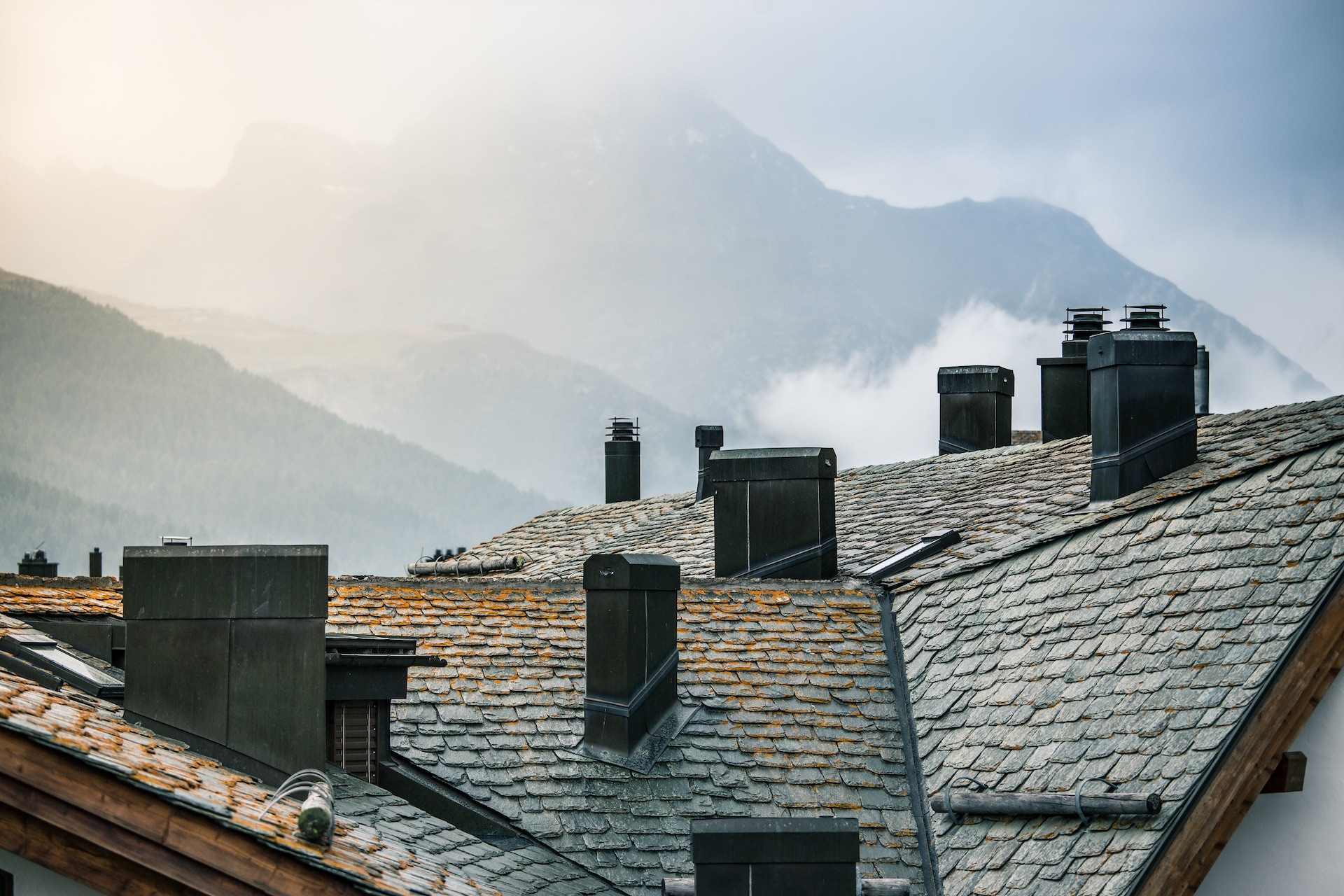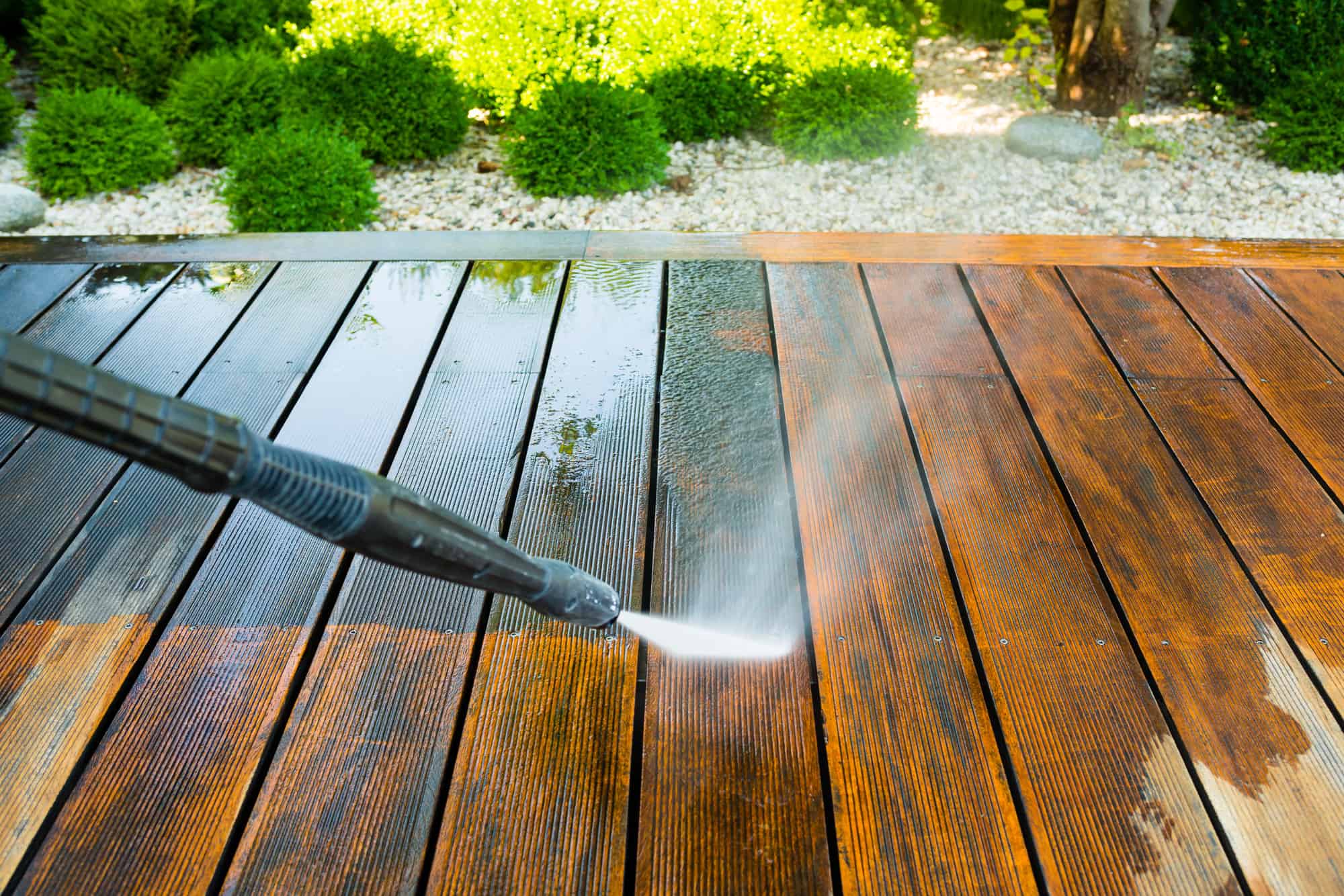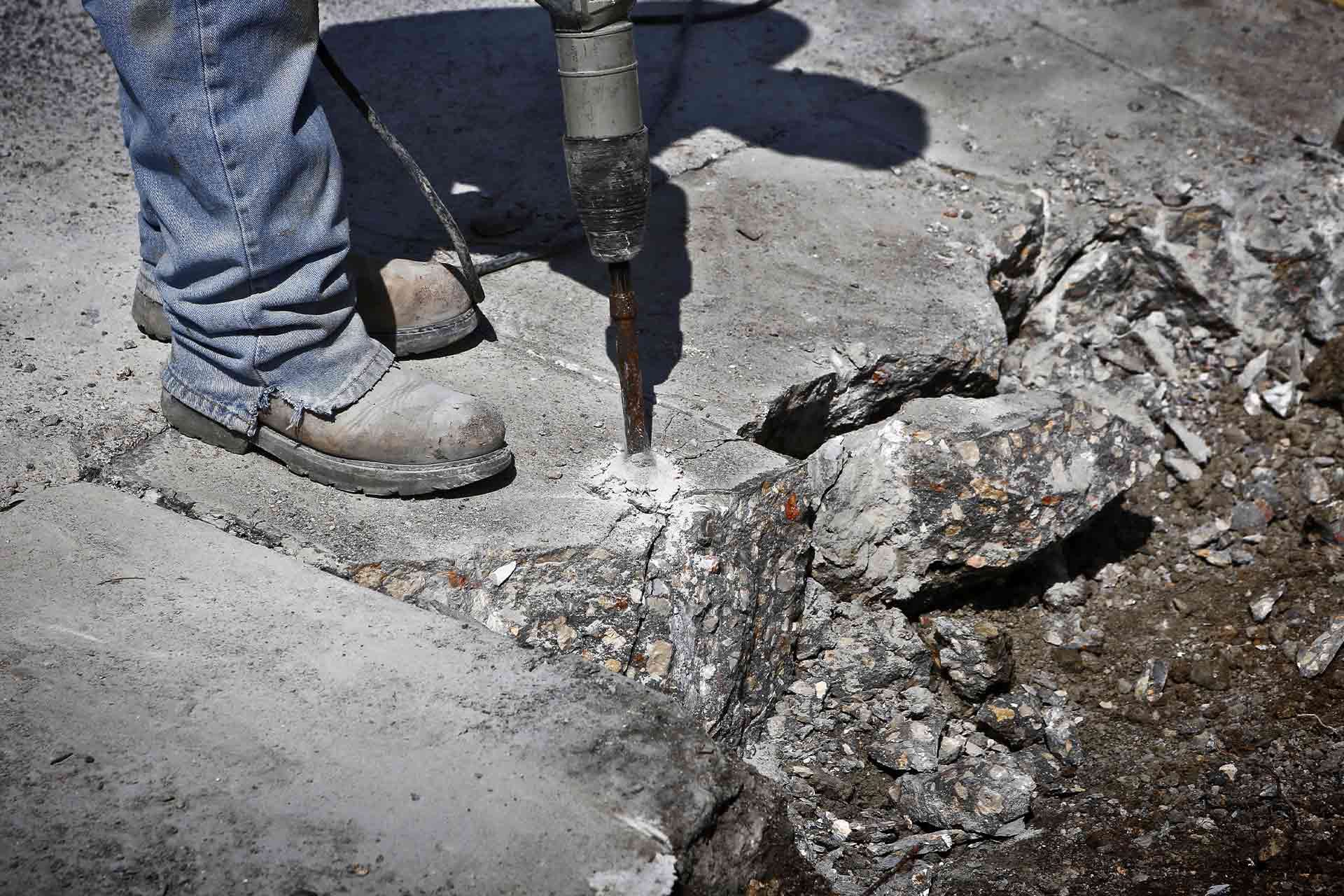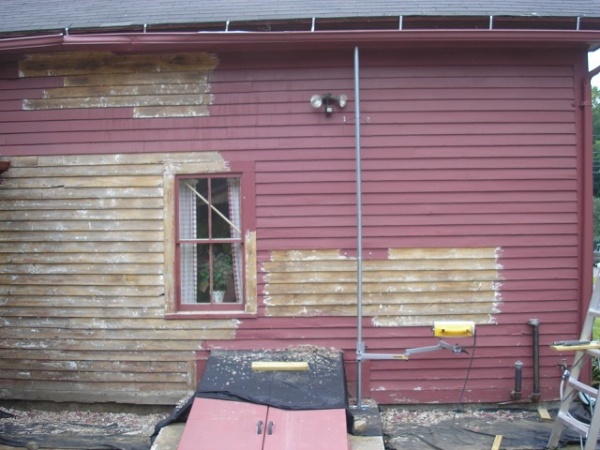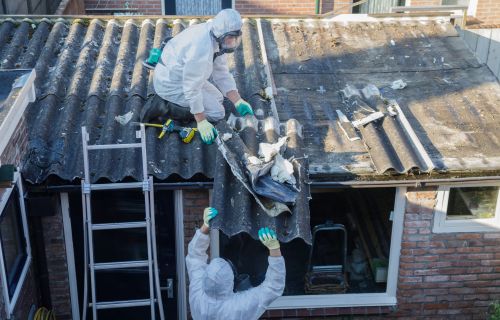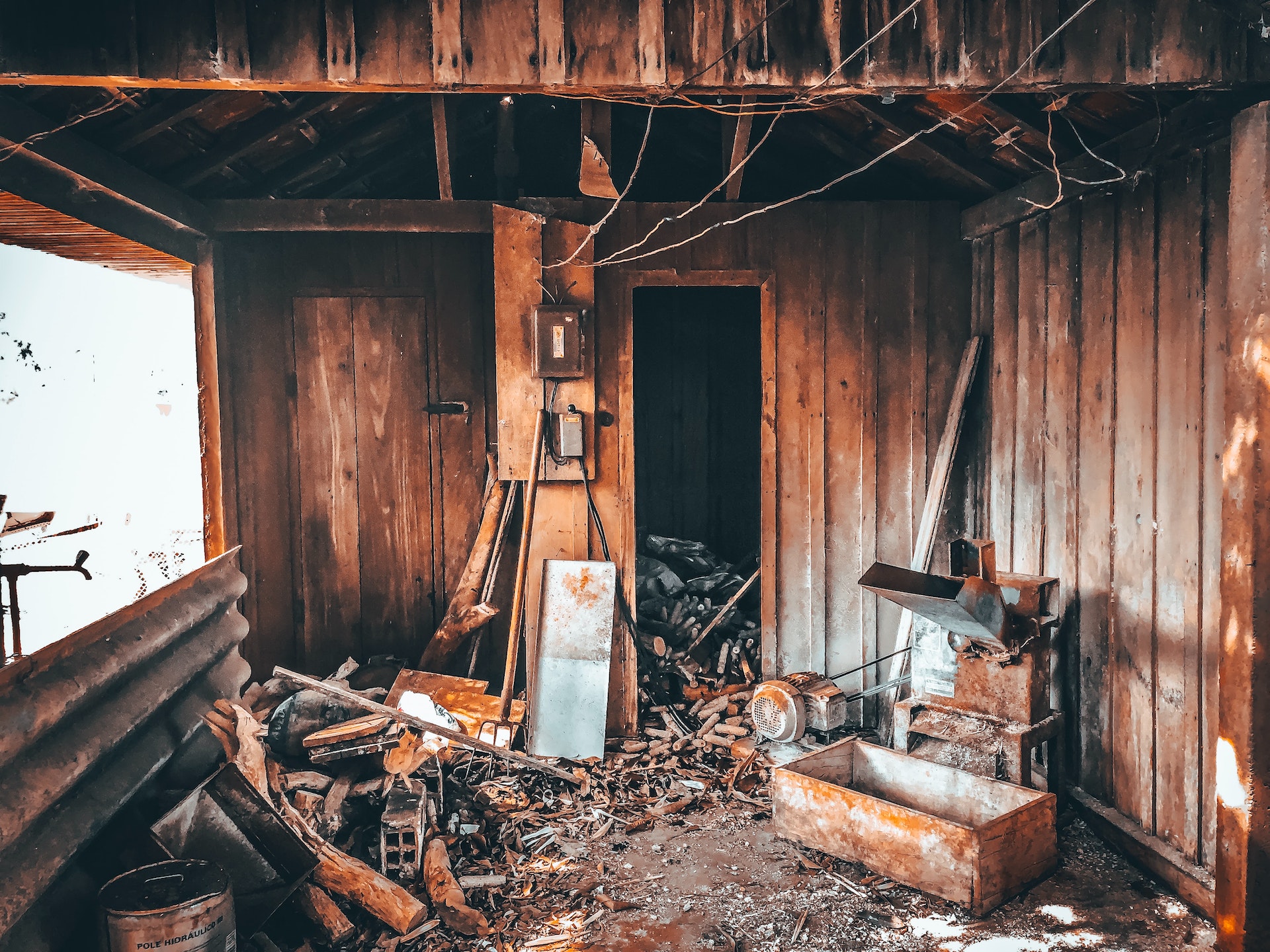 Interior Residential Demolition
Explore our blogs for insights, tips, and the latest trends in interior commercial demolition, helping you make informed decisions for your next project.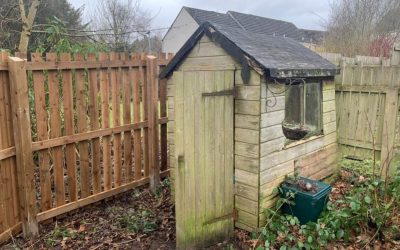 Shed demolition is breaking down an old structure; it's about safety, aesthetics, and increasing...