Shed Removal, Halifax and Surrounding Areas
Welcome to Cross Brothers Demolition & More, where your outdoor space is returned to you, uncluttered and renewed. From decaying storage units to obsolete garden sheds, our seasoned team guarantees a meticulous, risk-free removal process, bestowing you with a neat, revitalized exterior area.
Shed Removal Services Offered
Choosing Cross Brothers means opting for a cleaner, organized, and liberated outdoor space, courtesy of expert shed removal services.
Old Shed Removal in Halifax
Dismantling and removing old, dilapidated sheds and ensuring your backyard space is revitalized.
Shed Demolition and Removal
We handle the entire demolition process, from dismantling to disposing of the debris responsibly.
Metal and Wooden Shed Removal
Providing specialized services for metal and wooden structures, ensuring their safe and thorough removal.
Concrete Shed Removal
Our team is skilled in concrete shed deconstruction, managing heavy and complex structures meticulously.
Storage Shed Removal
Efficient removal of storage sheds, helping you reclaim your valuable outdoor space.
Additional Services
Including greenhouse, pergola, and other outdoor structure removal. Reach out to us for shed demolition near me and schedule an appointment.


We'll provide an accurate, obligation-free estimate after evaluating the shed's condition and type.


Shed Deconstruction & Removal
Our dependable team will handle the demolition and removal, adhering to the highest safety standards.


Cleanup and Responsible Disposal
Post removal, we ensure the site is clean and all the debris is disposed of responsibly.
# your trusted demolition company
Why Choose Our Shed Removal Contractors in Halifax

Customer-Centric Approach
Our clients are at the heart of everything we do. We strive to exceed expectations, delivering tailor-made solutions for every client in Halifax.

Transparent Pricing
No hidden costs, no surprises. Our transparent pricing model guarantees peace of mind, making us one of Halifax's leading shed removal contractors.

Licensed & Insured
Our qualifications speak for themselves. Fully licensed and insured, we adhere to the highest industry standards, ensuring every project is executed safely and efficiently.
Ready to Transform Your Outdoor Space?
Shed problems? Opt for our premier shed removal in Halifax! From small shed removal to managing an old garden shed removal, our team is here to help you reclaim and revitalize your outdoor space. 
R B
Happy Client
Excellent – quick, helpful, clean, good job done. Thanks!
Alan Bo
Local Guide
When I realized that half of my large shed had issues with its foundation, Rick and Fitz came the next day to assess the issue and provided a quote that beat their competitors.
The team took the time to understand how the shed was built, demolishing the half with the issues without hurting the integrity of the remaining half of the shed. The guys were friendly and left the site cleaner than it was when they arrived.
Flynn Talisker
Happy Client
Have used the Cross Brothers several times now. Always easy to get along with and they show up when agreed upon.
Never any surprises.
Highly recommend.
Have questions about our shed removal services in Halifax? Our FAQ section provides detailed answers to common queries related to our offerings, processes, and more.
What is Shed Removal?
Shed demolition is a professional service that involves the dismantling and removal of old or unwanted sheds and other outdoor structures. This service typically includes the demolition of the structure, removal of debris, and responsible disposal or recycling of the materials.
When should I expect you to arrive?
Once an appointment is scheduled, our team ensures punctuality. We will inform you of our arrival time in advance, allowing you to plan your day accordingly. Our goal is to provide timely and efficient services to avoid any inconvenience to you.
What can I do with an old shed?
An old shed can be dismantled, and the materials can often be recycled or repurposed. If the shed is still in good condition, it may be possible to sell or donate it. Otherwise, hiring a professional shed removal service like ours is the most convenient way to dispose of an old shed.
How can I book a shed removal service in Halifax?
Booking our shed demolition service is simple. Contact us, and we'll guide you through the scheduling process and answer any queries you might have regarding our services, ensuring a hassle-free experience for you.
How Accessible Is Old Shed Removal Near Me?
Once an appointment is scheduled, our team ensures punctuality and provides old shed demolition in Halifax and its surrounding areas, ensuring a streamlined and efficient service that caters to your schedule and convenience.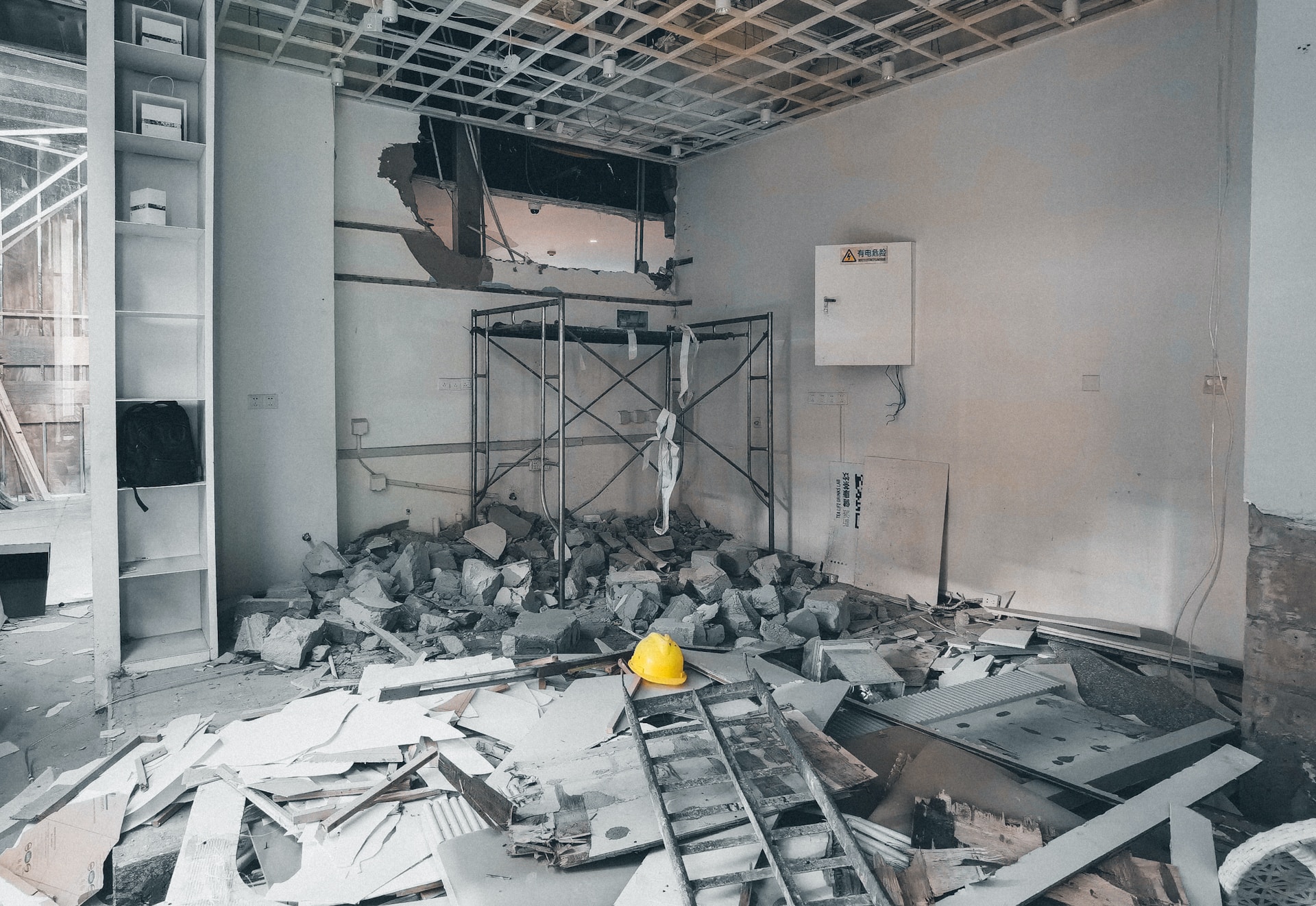 Interior Commercial Demolition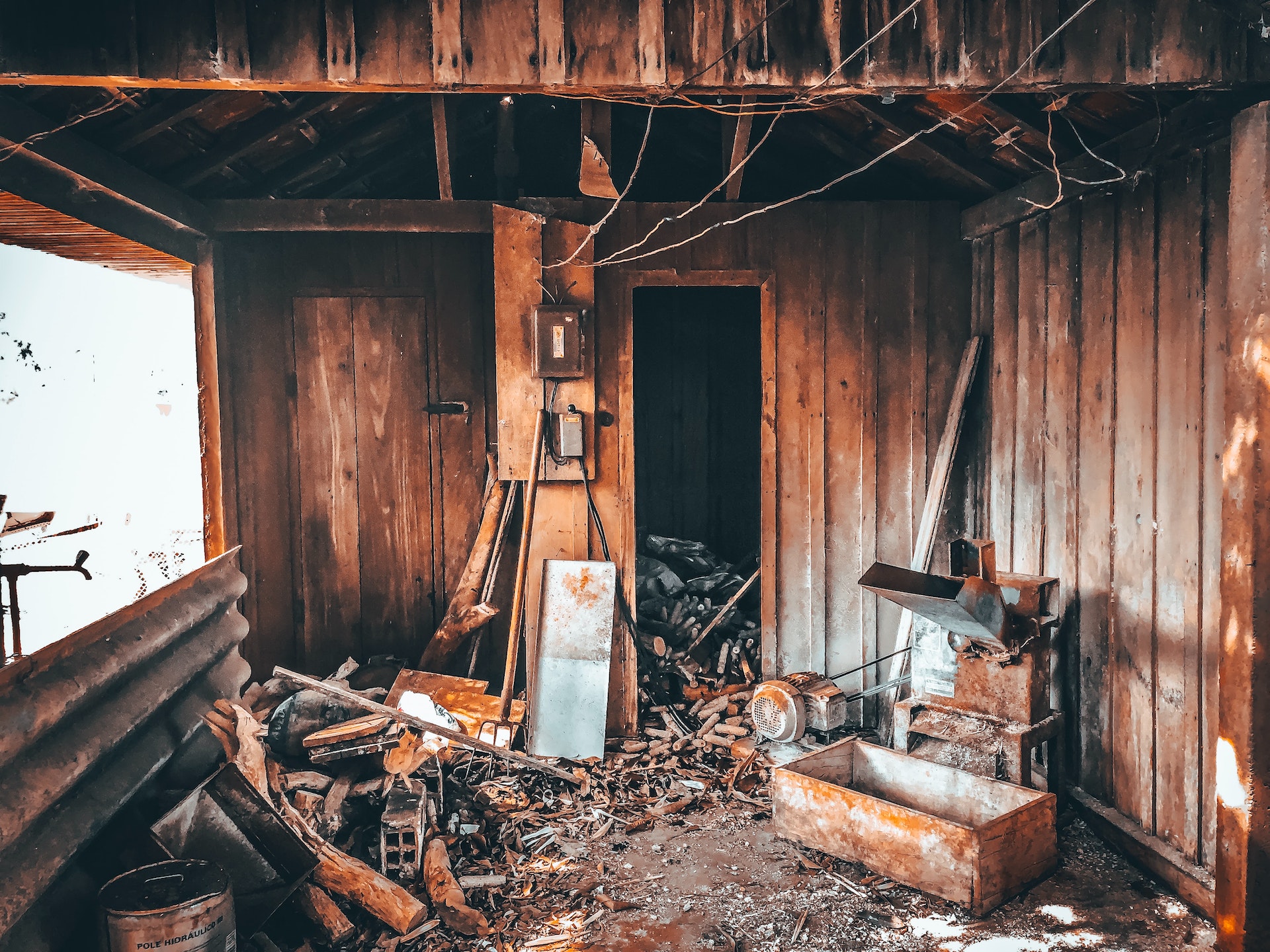 Interior Residential Demolition