Asbestos Removal and Abatement Services in Halifax

Cross Brothers is the premier choice for asbestos removal in Halifax, ensuring the safety and well-being of both residential and commercial property owners. Our professional team specializes in the meticulous abatement of asbestos removal and safeguarding of environments against hazardous materials. With extensive abatement work experience and dedication, we excel in providing services that are swift, thorough, and compliant with all safety standards, making us a trusted asbestos abatement company for asbestos removal in Halifax.
Why Choose Cross Brothers for Asbestos Removal in Halifax?

Our Exceptional Approach to Asbestos Removal
At Cross Brothers, we are unwavering in our commitment to quality, asbestos safety, and customer satisfaction in every asbestos removal project we undertake in Halifax. We go above and beyond to ensure our services meet the highest industry standards, backed by our guarantees. Our approach is systematic, detail-oriented, and aimed at asbestos abatement safety.

Unparalleled Customer Service
Our asbestos removal services in Halifax are synonymous with reliability, honesty, and a customer-centric approach. We are proud of the positive reviews and referrals we have received from our satisfied customers, validating our resolve to offer unparalleled services. Whether it is a residential or a commercial project, we prioritize our client's needs and work diligently to exceed their expectations in every aspect of our service.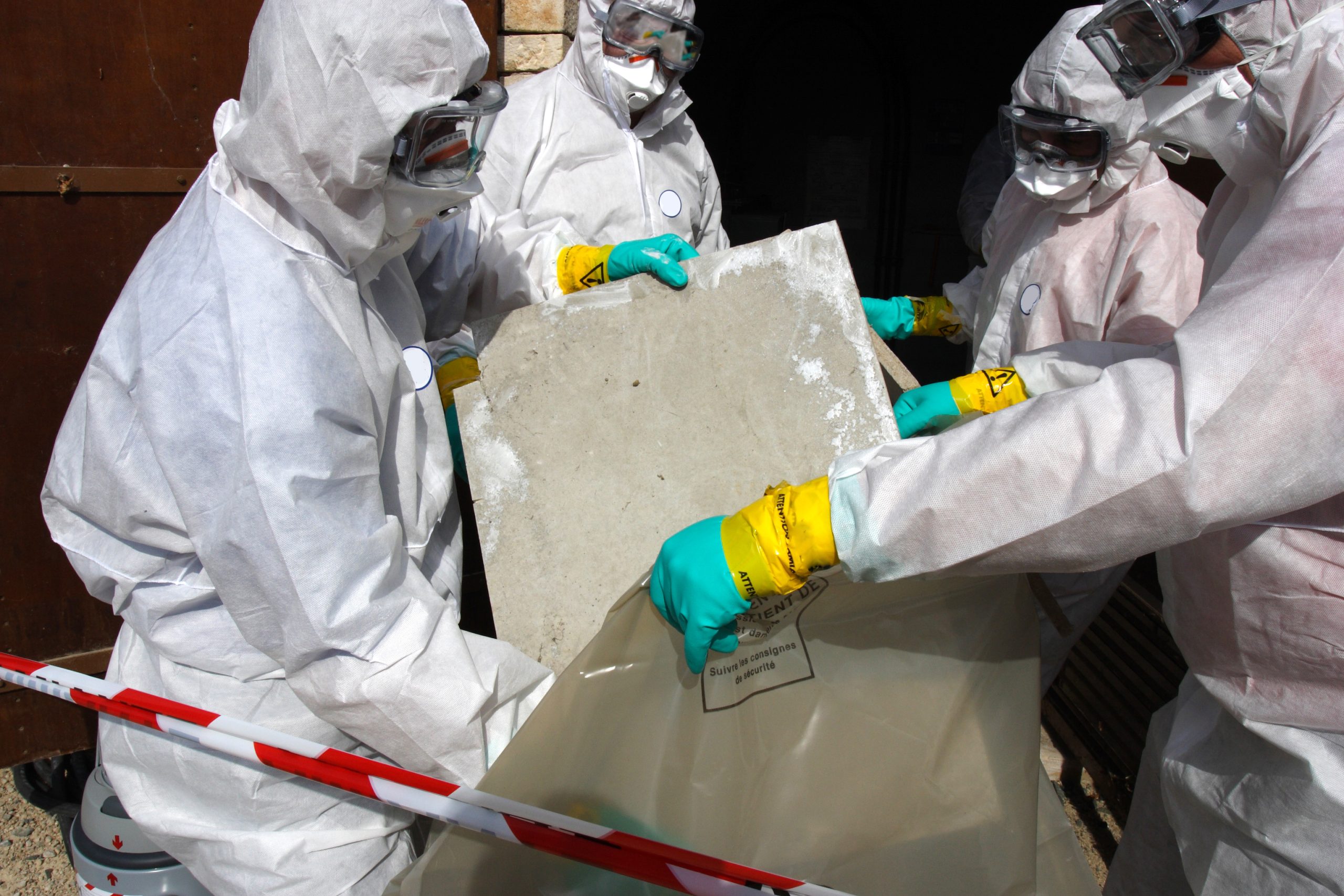 Asbestos is notorious for its silent and lethal dangers. Exposure to asbestos can lead to severe health issues. Hence, understanding the dangers and engaging an asbestos expert is crucial for your safety.

Disturbed asbestos releases microscopic fibres into the air. Professional asbestos abatement and remediation are vital, emphasizing the need for expert asbestos removal

How to Know if I Have Asbestos?

Understanding whether your property harbours asbestos can be challenging. Generally, properties constructed before 1986 are at a higher risk. Professional inspection and testing are the most reliable ways to determine the presence of asbestos-containing materials (ACMs).
Different types of asbestos, including Chrysotile and Amosite, each require specific asbestos abatement procedures.

Areas Where Asbestos Can be Found

Vinyl and Linoleum Flooring
Ceiling Tiles and Popcorn Ceilings
Pipe and Radiator Insulation
Drywall Joint Compound
Boiler Rooms
Vermiculite Insulation
Roofing Shingles and Cement Sheets
How Do I Deal with Asbestos in My Home?

If asbestos is suspected, it's imperative not to disturb the materials and seek professional help immediately. Cross Brothers offers expert consultation and services for identifying and mitigating asbestos hazards in Halifax, ensuring the safety of your household.

Identifying and Mitigating Asbestos Hazards
Professional intervention is pivotal in dealing with asbestos. Experts like Cross Brothers conduct thorough inspections and asbestos testing, and subsequent removal or abatement following all safety and regulatory protocols, ensuring a secure and asbestos-free environment.
Concerned about asbestos in the ceiling or other parts of your property?
Contact Cross Brothers for a comprehensive asbestos inspection and removal in Halifax. Ensure your peace of mind with our expert and reliable asbestos abatement services.
Cross Brothers strongly advocates for regular asbestos testing to guarantee the safety and health of your residential or commercial environments. Our team doesn't specialize in meticulous inspection and testing services, if it seems to you that you have asbestos in your property, we recommend going to professionals they're using state-of-the-art techniques and technologies to reliably identify asbestos presence.
To ensure the highest safety standards in managing asbestos risks, we strongly recommend property owners to seek professional testing services. Asbestos, a hazardous material, requires expert handling for accurate detection and assessment. By choosing professional testing, you can ensure a thorough evaluation of your property, safeguarding your health and well-being.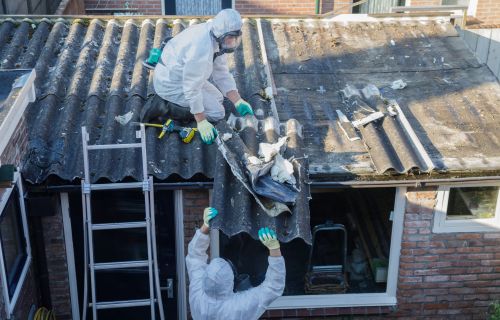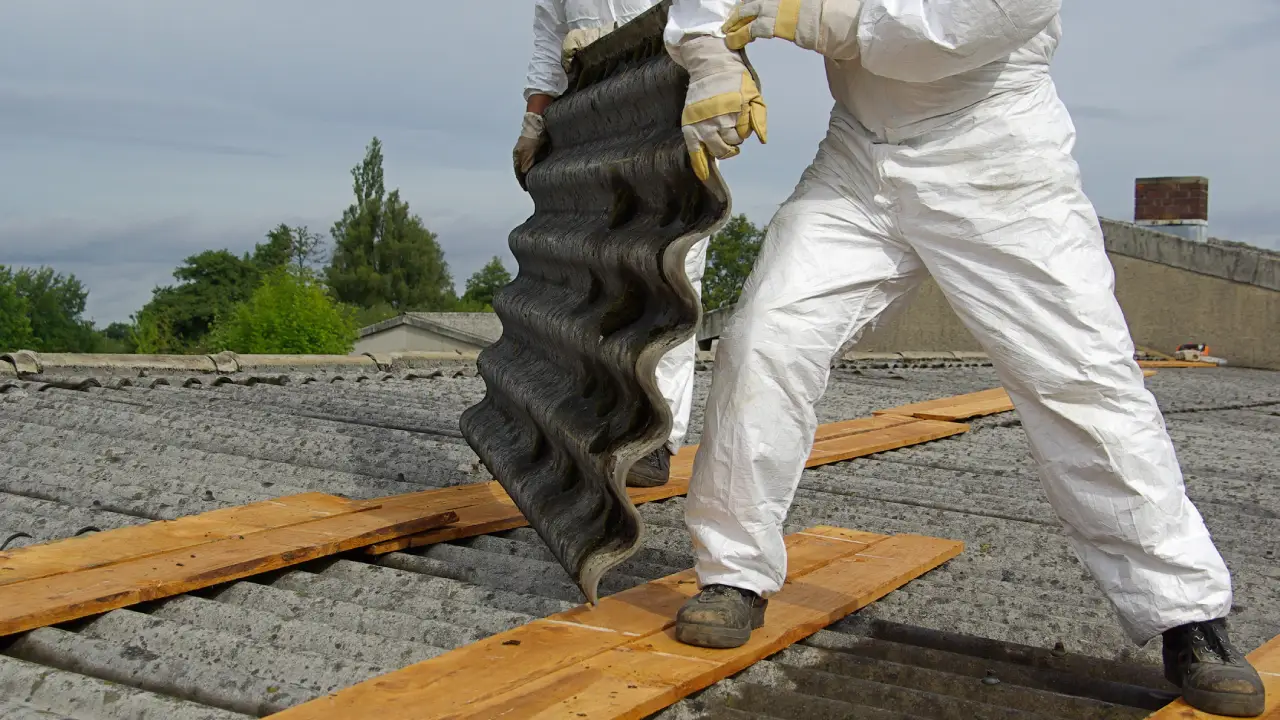 We offer services tailored to the diverse needs of our Halifax clients, ensuring safety and precision in our asbestos abatement process. Our emphasis is on ensuring safety, maintaining efficiency, and minimizing disruption to your daily activities while we work.
Our team is trained to handle all types of asbestos, employing stringent safety protocols to protect both our clients and our staff. We understand the urgency and the delicacy required in asbestos abatement processes and strive to complete each project with utmost precision and care.
To inquire further about our asbestos abatement services, please do not hesitate to get in touch with Cross Brothers. We are here to assist you with all your asbestos-related concerns and provide solutions tailored to your specific needs.
Whether it's for an initial consultation, inquiries about our services, or scheduling your free inspection, we encourage you to call us. We are looking forward to restoring safety and peace of mind to your property.
Mail
info@crossdemolition.ca
Understanding asbestos and its implications can be crucial. Here are answers to some frequently asked questions about asbestos and our removal process to give you a more profound insight into its dangers and our services.
What is asbestos?
Asbestos is a group of naturally occurring minerals, once popular in building materials due to their fire resistance, strength, and insulation properties. With the risks associated with them, professional asbestos removal has become crucial, especially in older buildings.
How do I know if I have asbestos in my property in Halifax?
Properties in Halifax built before the 1980s might contain asbestos. Cross Brothers, a trusted asbestos removal company, offers inspection and testing services to ascertain the presence of asbestos in properties accurately.
Is it safe to remove asbestos on my own?
No, removing asbestos should only be done by trained and certified professionals like our asbestos removal contractor team. Improper handling can release harmful asbestos fibers into the air, posing severe health risks.
How can I minimize the asbestos risks in my Halifax home?
If you reside in Halifax, regular inspections by a reliable asbestos removal company, such as Cross Brothers, are recommended. Ensure prompt removal by certified professionals and avoid disturbing materials suspected to contain asbestos to minimize risks.
Why call a certified contractor for asbestos removal?
Engaging a certified asbestos removal contractor like Cross Brothers ensures you get professionals with the required training, experience, and equipment. This ensures asbestos is removed safely and efficiently, mitigating any risks associated with exposure.
How long does the asbestos removal process take?
The duration of asbestos removal in Halifax varies depending on the amount, type, and location of asbestos. Cross Brothers provides accurate time estimates after conducting a detailed inspection, ensuring top-notch asbestos removal service.
How much does the asbestos removal service in Halifax cost?
Costs can vary based on the specifics of the job. Schedule a free inspection with Cross Brothers, a renowned asbestos removal service, for a detailed, tailored estimate.
Can I stay in my property during the asbestos removal process in Halifax?
For properties in Halifax, it's generally unsafe to remain during the asbestos removal process due to the risks of exposure. At Cross Brothers, we prioritize your safety, minimize disruptions, and complete the process efficiently, ensuring a comprehensive asbestos removal service.
What health problems are associated with being exposed to asbestos?
Exposure to asbestos fibers can lead to serious health conditions such as lung cancer, mesothelioma, and asbestosis, which can develop years after exposure.
Can I detect asbestos on my own?
Asbestos cannot be identified by the naked eye. Professional testing is needed to confirm its presence accurately.
Secure a Safer Space Now!
Act now to eliminate potential asbestos risks! 📞 Contact Cross Brothers for a Free Inspection in Halifax. Let's address your asbestos concerns with our expert and friendly service, assuring a seamless experience from start to finish. Reach out and let's create a safer environment together!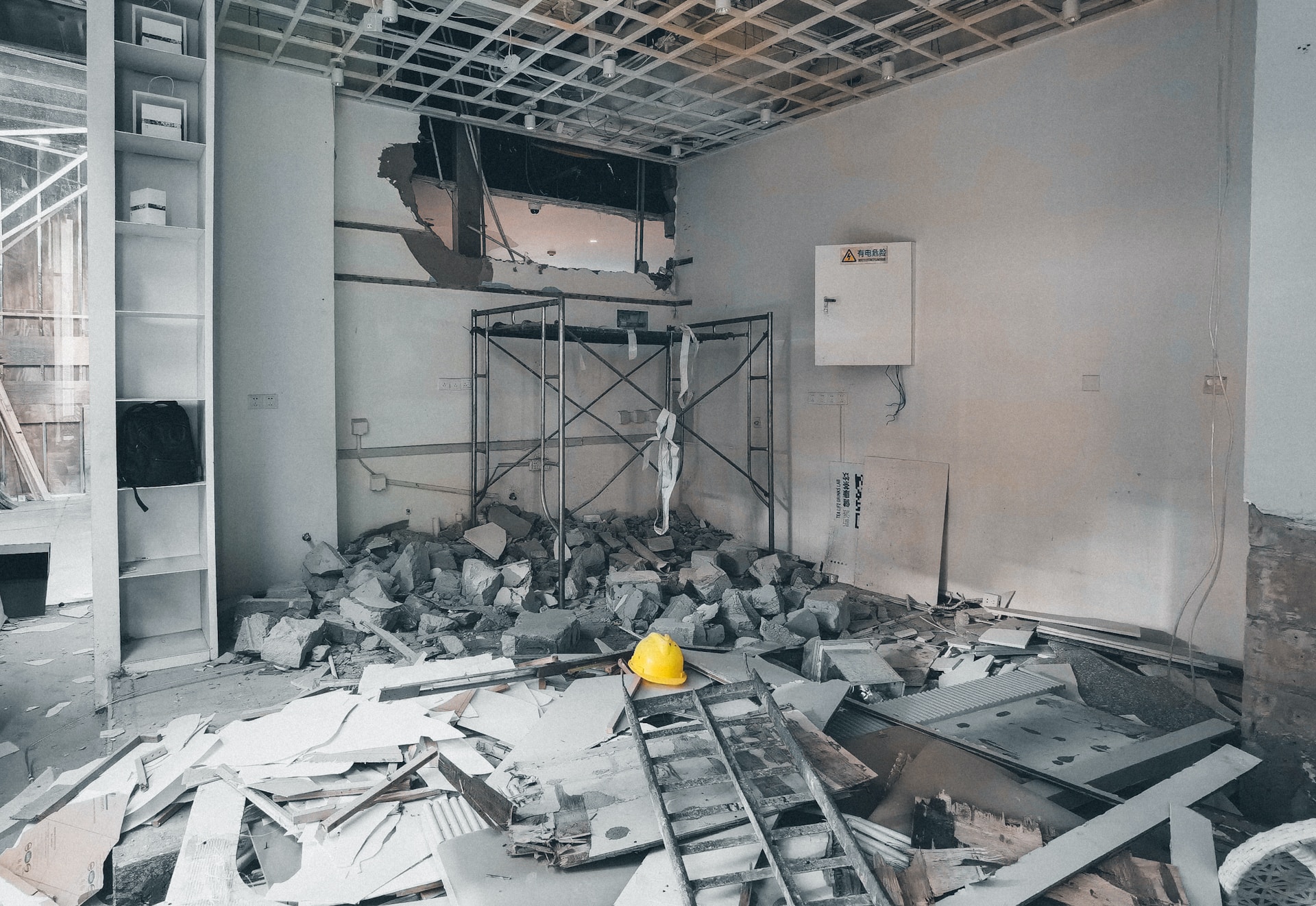 Interior Commercial Demolition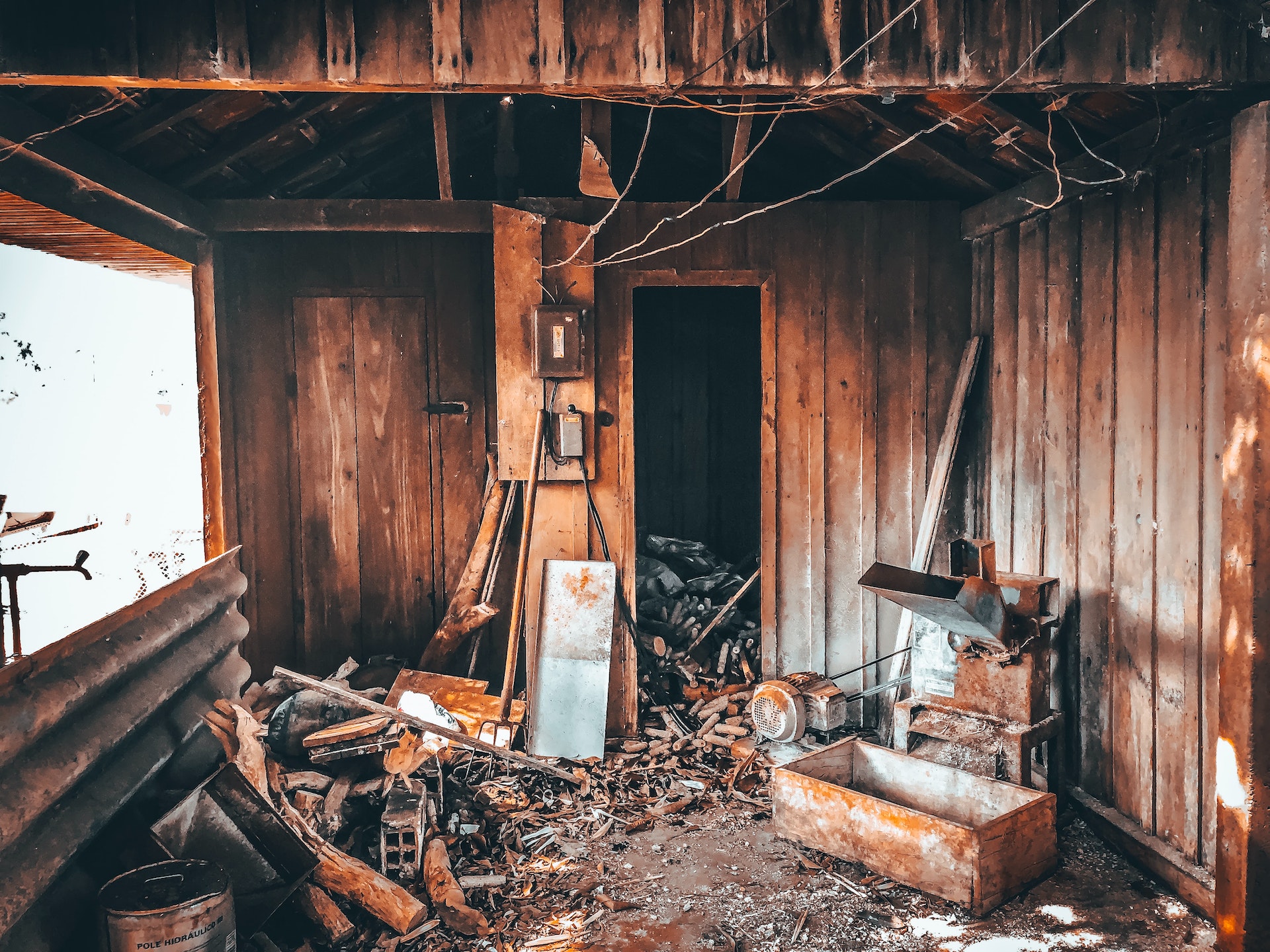 Interior Residential Demolition