Chimney Removal In Halifax: Making Homes Healthier & More Energy-Efficient
Considering chimney removal in Halifax? Cross Brother Demolition & More. Dependable chimney removal contractors in Halifax and surrounding areas to tackle this job.
Is Chimney Removal In Halifax a Good Idea?
When homeowners in Halifax ponder about the challenges and benefits of old chimney removal, we're the trusted chimney removal service to turn to. Unused chimneys can lead to several problems like heat loss, roof leaks, and wasted space. Notably, even active chimneys have inefficiencies, with substantial energy loss and harmful gas emissions. With Cross Brother Demolition & More as your chimney removal company, you're assured of expert guidance and execution.
Top Reasons for Chimney Removal In Halifax

Heat Loss Through the Chimney Flue
Ever felt like there's a draft even with everything closed? An unsealed chimney is like an opened window causing energy waste. Whether you need brick chimney removal or cinder block chimney removal, we have the expertise to help.

Heat Loss Through Conduction
The stonework, especially in older homes, conducts indoor space heating wastefully. This is particularly the case with exterior chimney removal, where the stack is often exposed to the cold.

Reclaiming Wasted Space in the Home
Chimneys, be it metal or brick, occupy valuable floor space. From interior chimney removal to internal chimney removal, freeing up this space can transform your living area.

Roof Leakage Issues
As chimneys age, especially the brick and cinder block types, they become common causes of roof leaks. Opt for a house chimney removal with us to mitigate such problems

Dealing with a Damaged Chimney Stack
Damaged chimneys can be hazardous. Be it water leaks, air leaks, or the risk of falling debris, count on our chimney removal contractors near me to safely and efficiently handle the removal.
Choosing Cross Brothers means opting for a cleaner, organized, and liberated outdoor space, courtesy of expert chimney removal services.
Brick Chimney Removal
We provide best serive
Old Chimney Removal
We provide best service
Metal Chimney Removal
We provide best service
Fireplace Chimney Removal
Cinder Block Chimney Removal
We provide best service # your trusted demolition company
Why Choose Our Chimney Removal Contractors in Halifax

Customer-Centric Approach
Our clients are at the heart of everything we do. We strive to exceed expectations, delivering tailor-made solutions for every chimney removal in Halifax

Transparent Pricing
No hidden costs, no surprises. Our transparent pricing model guarantees peace of mind, making us one of Halifax's leading chimney removal contractors.

Licensed & Insured
Our qualifications speak for themselves. Fully licensed and insured, we adhere to the highest industry standards, ensuring every project is executed safely and efficiently.
Ready to Revamp Your Home Without the Chimney?
Tired of dealing with an old, inefficient chimney? Let our expert team at Cross Brothers Demolition & More handle your chimney removal needs, ensuring a safer, more energy-efficient home for you in Halifax and surrounding areas. 
Colin
Homeowner
– great job by your crew yesterday.
They showed up early, were polite and professional, and they left the job site spotless. Phenomenal job on the clean-up!
Eric
Brad Good sell Design/Building
Thanks again for the great work you guys did! Your crew was clean, did a thorough job and had a great attitude, and we look forward to working with you again soon!
B. Marriott
Happy Client
Cross Brothers demolition went above and beyond when I was in a pinch, they came within 2 days after asking, were very professional and did amazing work! I plan to use them in all future Reno jobs. Thanks again, guys!
Have questions about our chimney removal in Halifax service? Our FAQ section provides detailed answers to common queries related to our offerings, processes, and more.
What is Chimney Removal In Halifax?
Chimney removal In Halifax is a specialized service provided by Cross Brothers Demolition that involves the careful dismantling and removal of old or unused chimneys from residential or commercial properties. The process includes the deconstruction of the chimney structure, the removal of debris, and the environmentally responsible disposal or recycling of the materials.
How Can I Schedule a Chimney Removal Service in Halifax?
Setting up a chimney removal in Halifax service with us is simple. Get in touch with our team, and we'll guide you through the scheduling process, addressing any queries you might have about our offerings, and ensuring a hassle-free experience from start to finish.
What Should I Do With an Old, Inefficient Chimney?
An old chimney can be taken down with its materials being recycled or repurposed. If the chimney is in good condition, some parts might be reusable or donated. However, if the chimney poses safety risks or energy inefficiencies, using our expert chimney removal service in Halifax and surrounding areas is the most effective and safest option.
How Accessible Are Chimney Removal Services Near Me?
Once you've secured an appointment, you can rely on our Cross Demolition team to provide timely chimney removal services not just in Halifax, but also in surrounding areas. We prioritize your convenience, ensuring our services align with your schedule and requirements.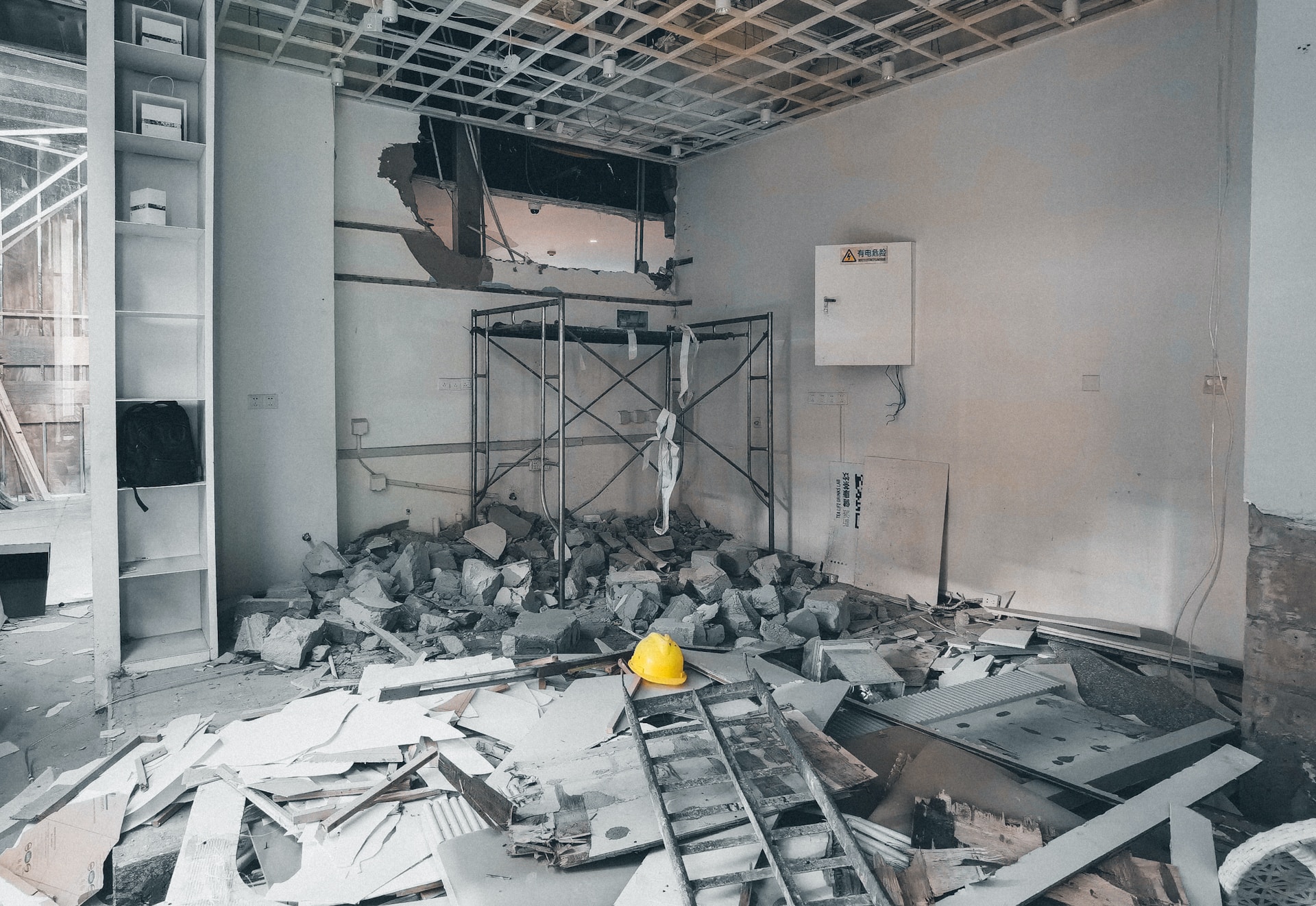 Interior Commercial Demolition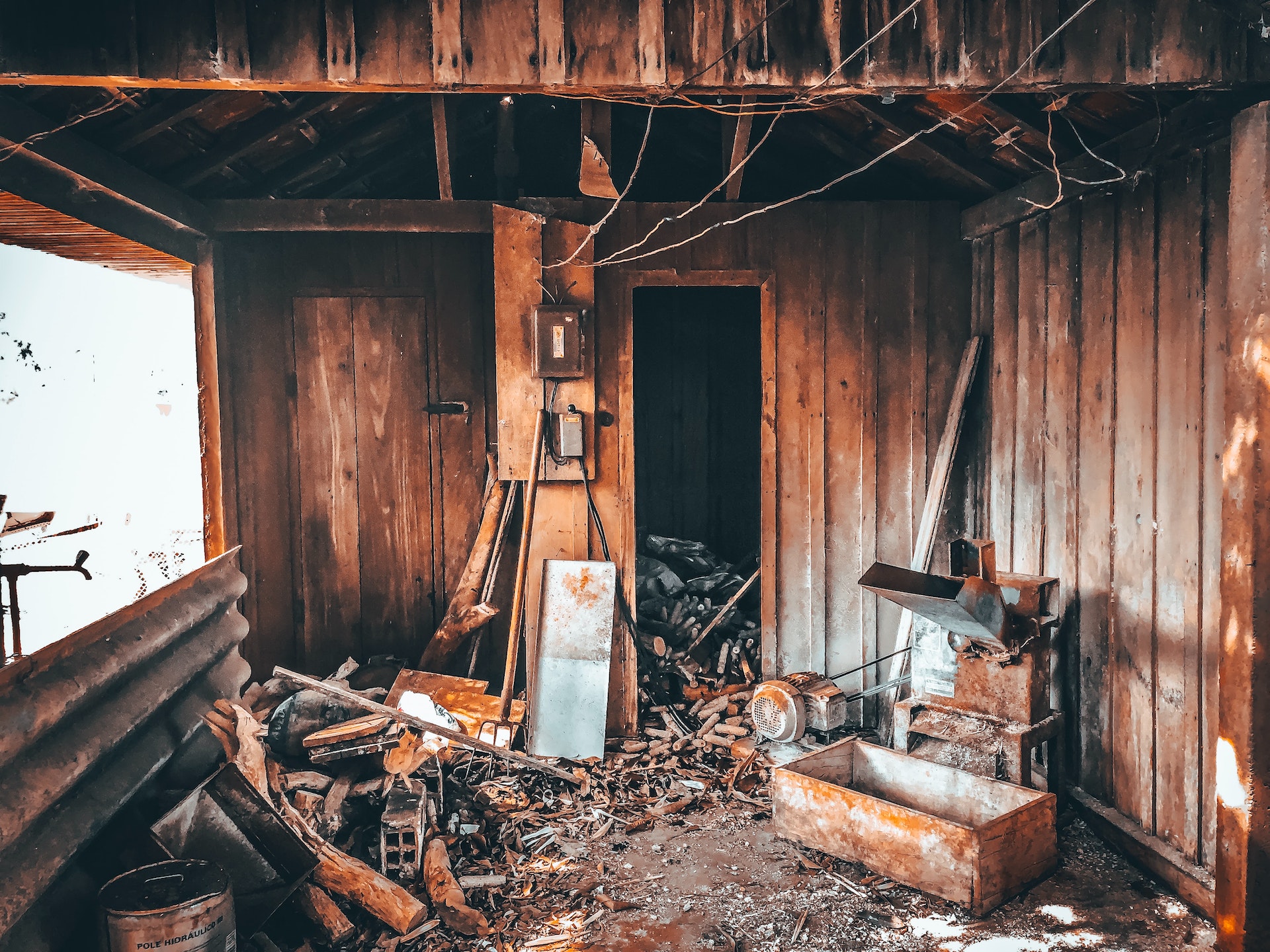 Interior Residential Demolition